Featured Extracts
Our Master Blend is an all-in-one solution to getting your daily dose of mushroom extracts. Amazing!

Rawr! Focus, memory, and cognition - oh my! Become the ruler of your brain with the mighty power of Lion's Mane.

Gobble Gobble! No actual turkeys were harmed in the making of this extract, or our vegan cert would have been revoked.
Extracts
What are Mushroom Extracts?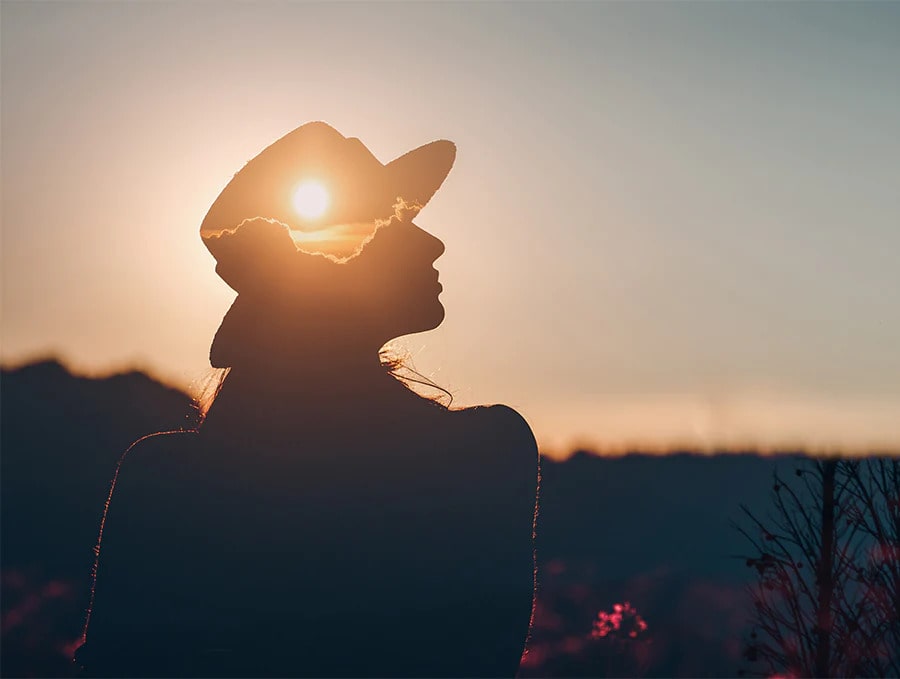 Functional mushroom extracts are concentrated sources of the healthy medicinal ingredients that each mushroom strain has to offer.

When compared to inferior dried whole mushroom powders, Vibe mushroom extracts contain the highest potency and greatest health benefits. This is because our innovative extraction process gets rid of the stuff you don't need and concentrates all the stuff you do need.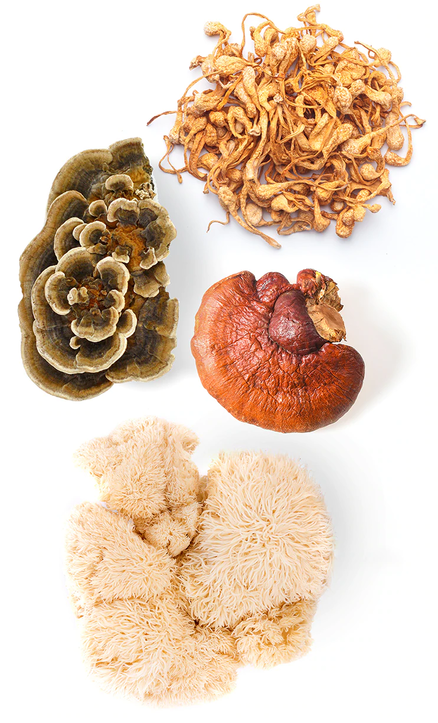 At Vibe, our process starts by selectively using either organic fermented mycelium or organic mushroom fruiting body as starting material for extraction. We take this step of the process very seriously because many of the important medicinal components of functional mushrooms are concentrated in these different 'parts'.
Our gentle mushroom extraction processes use alcohol, hot water, or both (dual-extract) to isolate, concentrate, and standardize the alcohol and/or water-soluble compounds like Beta-D-Glucan, Polysaccharides, Polyphenols, Terpenes, Triterpenoids, Erinacines, Adenosine, Cordycepin, etc.

Why should you care? Our science-backed approach to extraction produces the most effective medicinal-grade mushrooms available today. We guarantee that when you use Vibe Mushroom extracts you not only get the highest potency for the greatest health benefit, but you can also be assured that every batch of Vibe Mushrooms retains the highest quality, potency, and value. 
Let customers speak for us
"A real elixir of nutrients"
Fantastic
"Fantastic! I have eczema and this Master Blend has eradicated my inflammation! I'm over the moon! "🌙.
I kicked coffee with Cordyceps
"I kicked coffee with cordycepsI take ~1g of cordyceps before big hikes or climbs in the mountains and it greatly improves my endurance, recovery, and delays fatigue in my experience. I also use it to wake up on days I know I'll be tired. Taken in the morning, it's helped me get off caffeine, hallelujah! Thanks for such a high quality product."
I love this Reishi
"I love this Reishi and this company! I was so disappointed by the products on the market for years now. So I decided to give this company a try and I'm so glad I did. I can feel when I have taken this Red Reishi so I know the product is genuine. It gives me an overral sense of well being and calm. Because I don't get the energy bump that I do with Cordyceps, I can take the Reishi in the evening too. I've been ordering the big three of their mushrooms to keep my supply up. Don't wait, get it while you can."
I love these mushrooms!
"I feel my overall health improved and improving over time. I have more energy than I have in years. Would recommend them to everyone!"
Wonderful Products!
"After years of struggling with not being able to focus and feeling sluggish, I can honestly say that these products have changed my life! Service is quick and best of all products are Canadian!"
Reishi
"Love how easy this product is to blend into my everyday routine seamlessly. Good quality medicinal mushrooms are hard to find, Vibe is great. Already starting to notice benefits after first week!"
Highly recommended
"The Red Reishi and the Cordyceps were ordered and delivered in a few days. So far so good and I feel good about taking them due to my trust in Vibe. I'm waiting on Lion's Mane next. Highly recommended. Be happy and healthy."
Made a significant difference
"Once I had the opportunity to add this to my first and only one cup of coffee a day. It has made a significant difference."
Fast & Free
Shipping

Great Customer
Service

100% Money Back
Guarantee