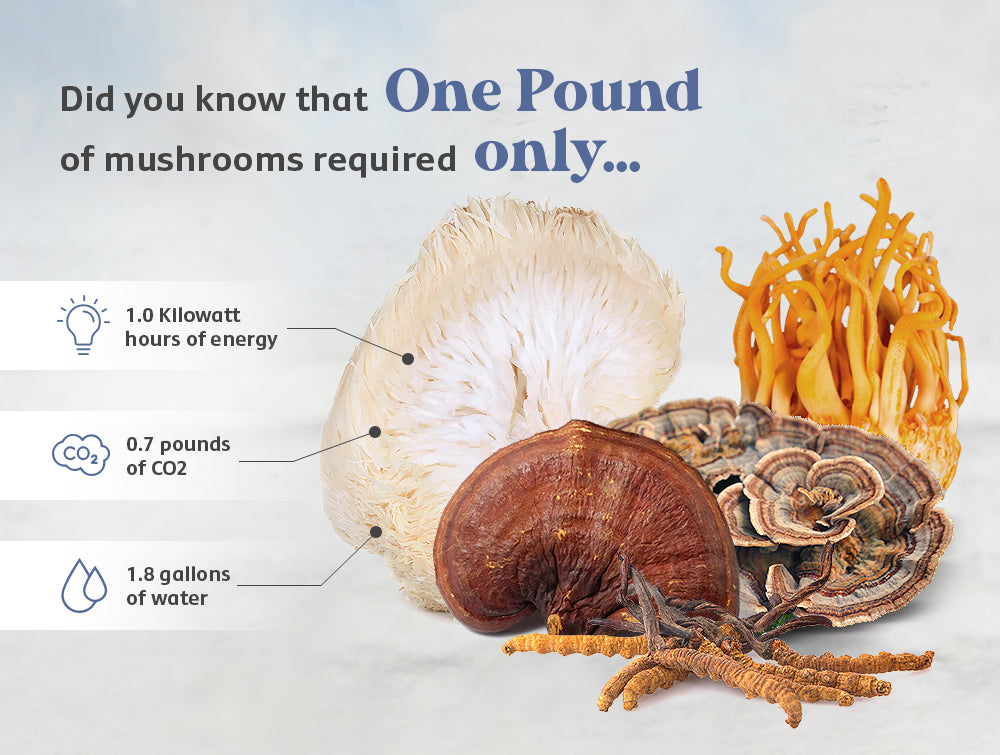 Sustainability accounting is a core principle of how we are building Vibe Mushrooms. As consumers we all have an impact on the Earth and it's our duty as empathetic operators to understand what the impact is and make responsible decisions to help move the sustainability needle. Here are a few ways we are currently doing just that.

Kill the Bottle is just one of our commitments to sustainable practices. We are proud to take a stand against the overuse of plastic bottles in the wellness space. How many bottles a month are you throwing away? If you're anything like us, you likely have had an entire cupboard or shelf dedicated to supplements. At Vibe, we decided to try something different. Currently we use recyclable stand-up flexible packaging that reduces plastic by 80%. Pouches also rely on much less storage and transportation carbon outputs.

We take our packaging very seriously and value the progressive partnership we have with Rootree. Currently we are using recyclable material and are working closely with them to move towards a fully compostable solution.
17.4

Tonnes of COreduced every month

We have partnered with Ecologi and are committed to planting 1,440 trees and reducing 172.8 tonnes of CO2 every year! As we grow you can bet we'll be scaling this proportionately. So, with every Vibe Mushroom extract purchase you make, we'll be contributing to help offset impact on the Earth.

To help spread the awareness of living more empathetically with our Plant we have partnered with Random Acts of Green. This organisation provides tools to help educate people how they can help offset her or his carbon footprint. It's a wonderful 'gamified' community we are absolutely thrilled be associated with.