Skip to product information
Powder Front

Powder Back

Capsules Front

Capsules Back
Cordyceps
Core Benefit : Performance
Regular price
Sale price
$38.00 USD
Unit price
per
Sale
Sold out
Buy 2 pouches(120 gm or 120 caps) save 5%
Buy 3 pouches(180gm or 180 caps) save 10%
Are you a fast and furious, fun-guy?
Cause Cordy here is! Shift into high-gear with this fungi-based Nitric Oxide potentiating powerhouse.
Who knew a mushroom could pack such benefits and power! Boost your performance with a new fungi-based mod. Cordyceps are fast becoming the winner in performance enhancing ingredients. Whether you're hitting the iron, taking on the mountains of Whistler or surfing in Tofino, Cordy's got the performance fuel you need to leave the world in your wake!
Share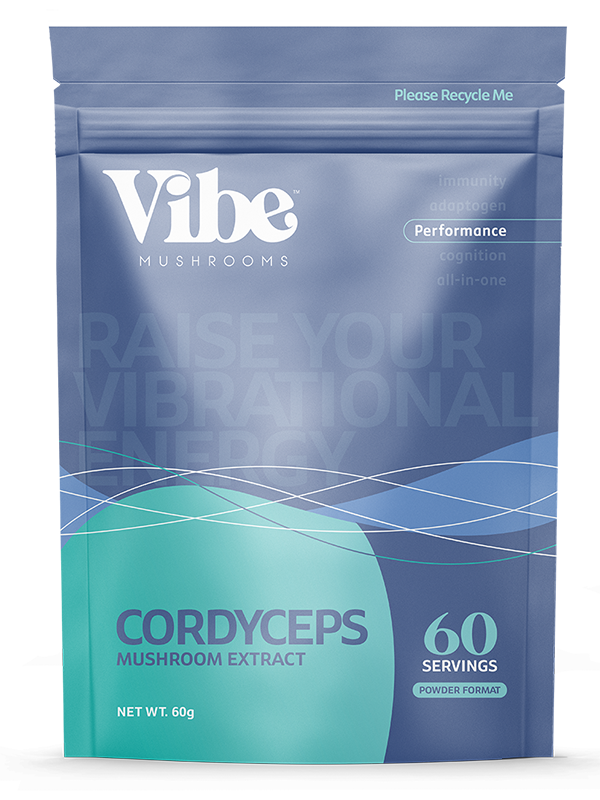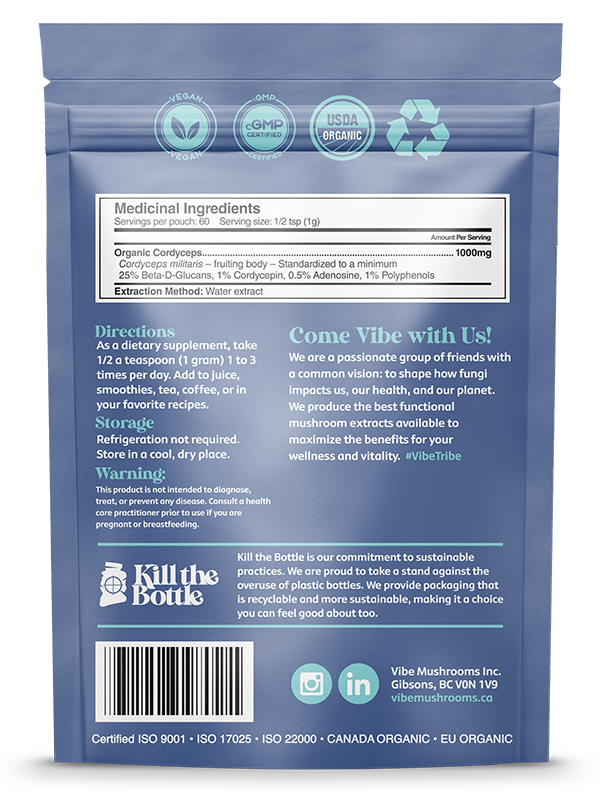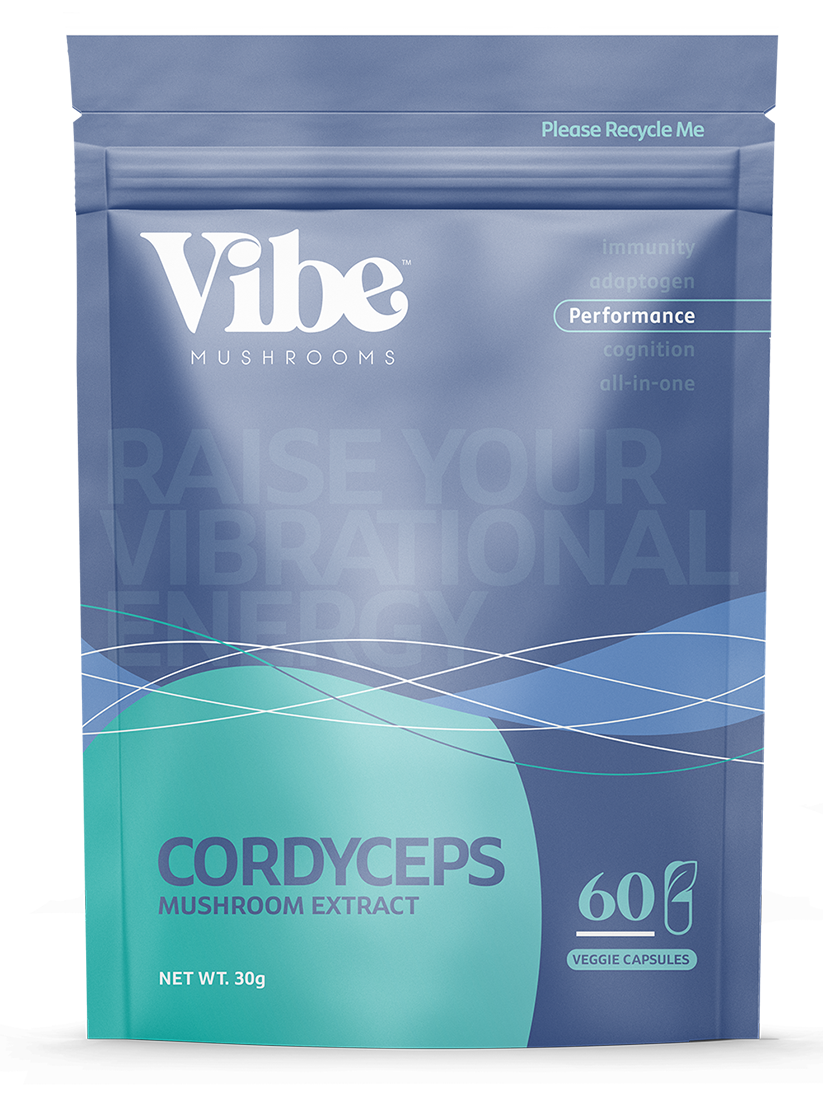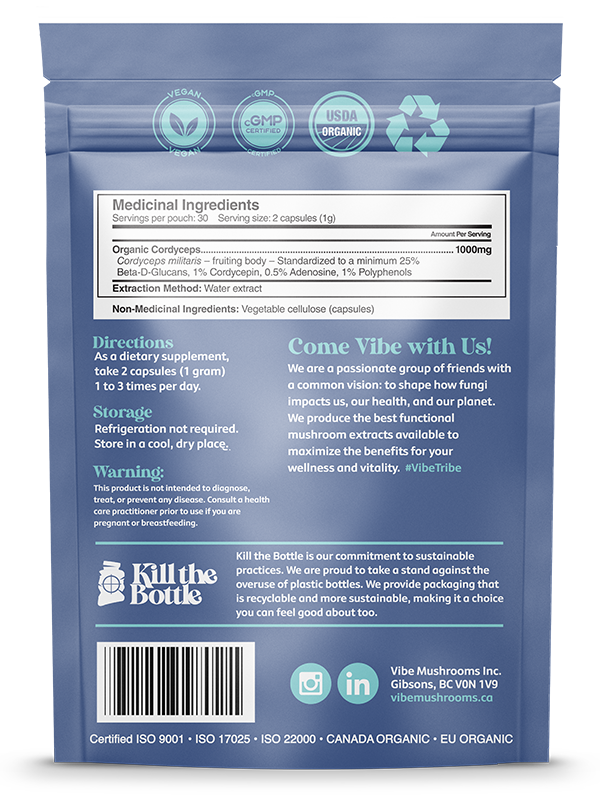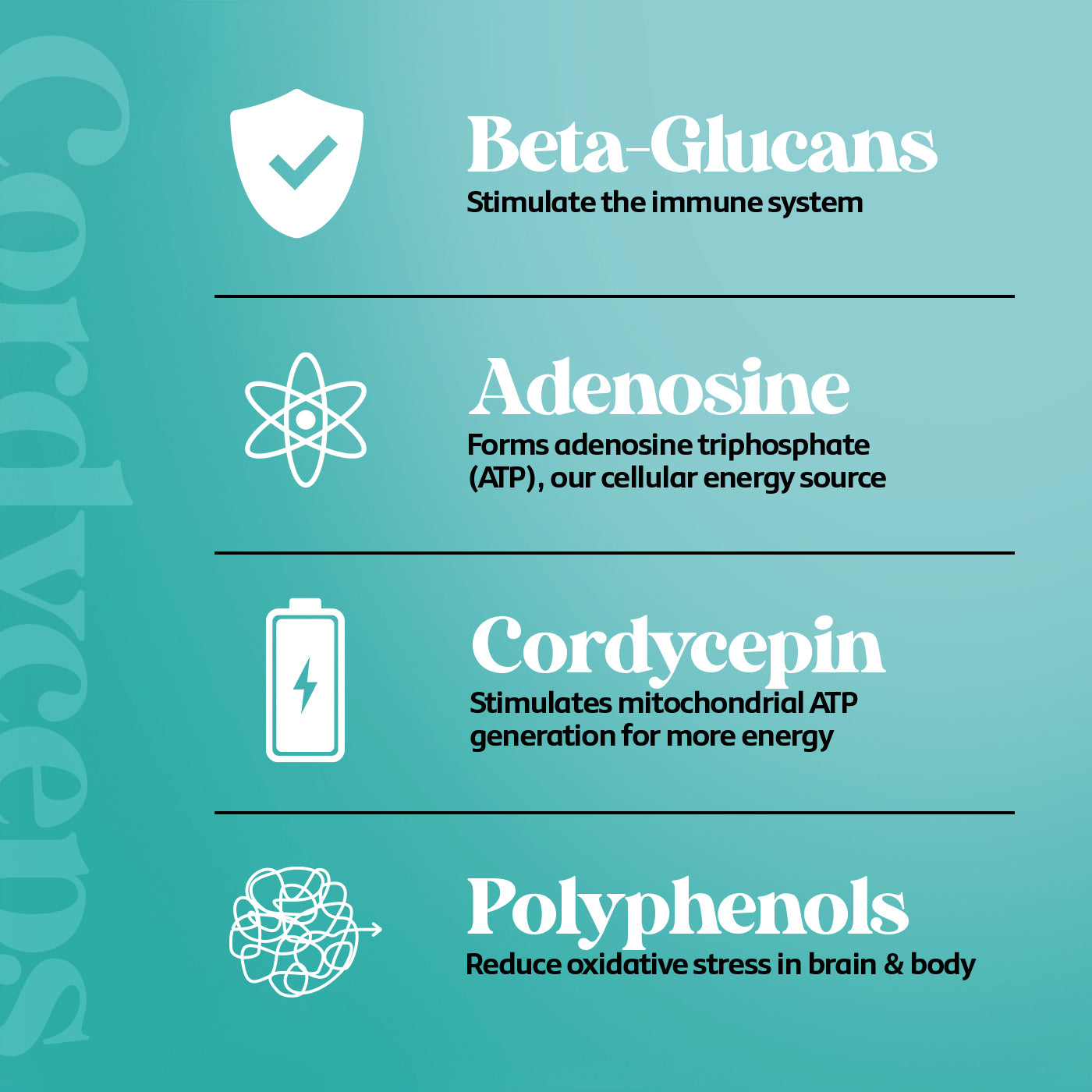 The Science
How Cordyceps works to improve your performance.
Our cordyceps is extracted with the highest levels of Cordycepin and Adenosine, two bioactive compounds found in Cordyceps that work synergistically to improve athletic and cognitive performance. If you want your body to stay young, it may be time for Cordyceps Rejuvenate.
Here's how Cordyceps Rejuvenate can help you:
Cordycepin is a natural adenosine analog that improves physical endurance, supports vascular health by increasing the production of nitric oxide (NO) in our blood vessels, and increases the amount of adenosine triphosphate (ATP, our energy currency) that our bodies produce when we are going about our physical activities each day.

Cordycepin has been shown to be a potent up-regulator of interleukin-10, an anti-inflammatory cytokine that treats autoimmune and inflammatory diseases.
A new study found that Cordycepin may significantly improve cardiovascular function. Results showed a reduction of total cholesterol levels with an average reduction of 21% and increasing HDL (good) cholesterol by 30%.
Adenosine is needed to form ATP and is a powerful anti-inflammatory that helps modulate the immune system and provide cardioprotective effects.
1g
Cordyceps
Mushroom
Extract per
serving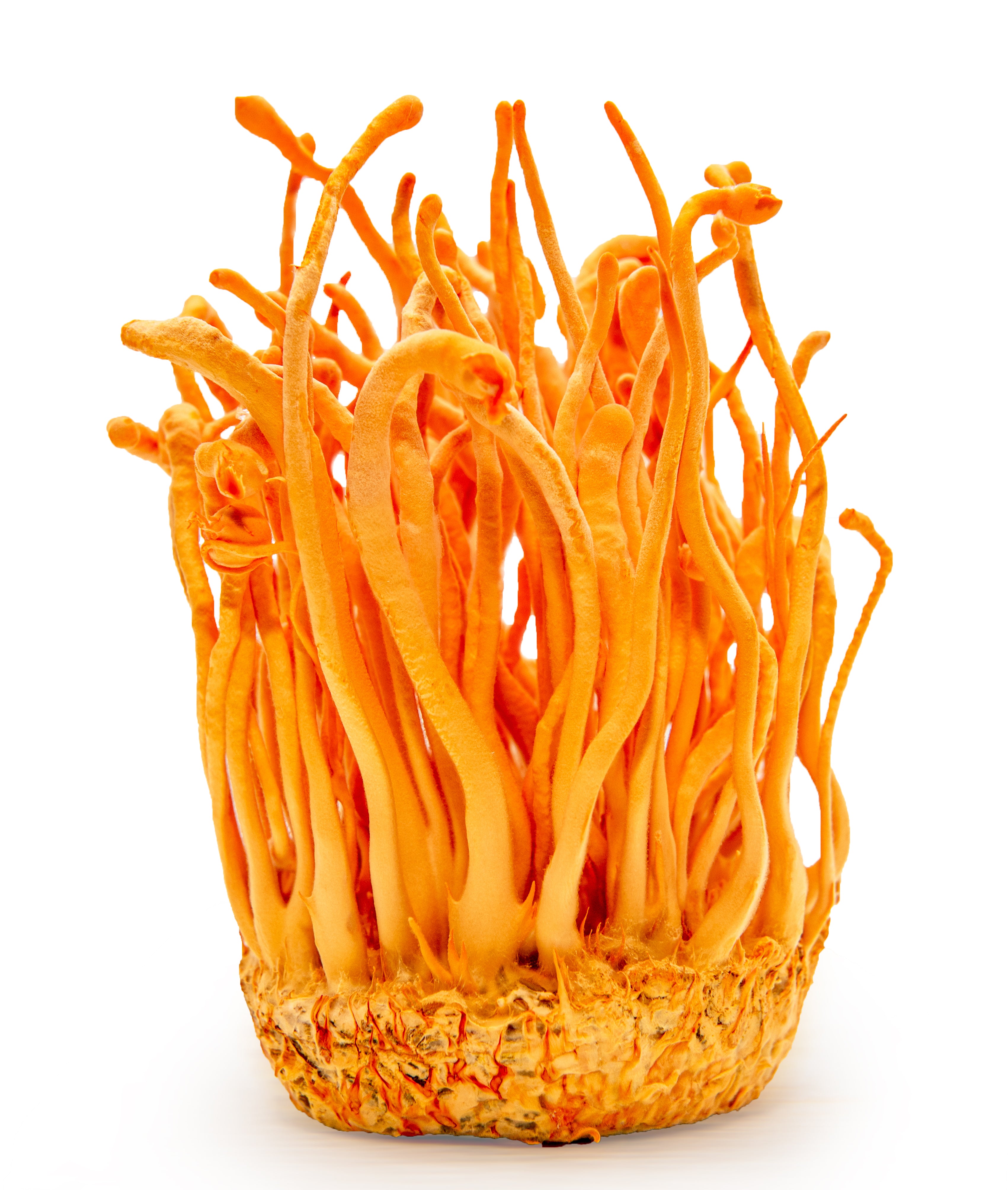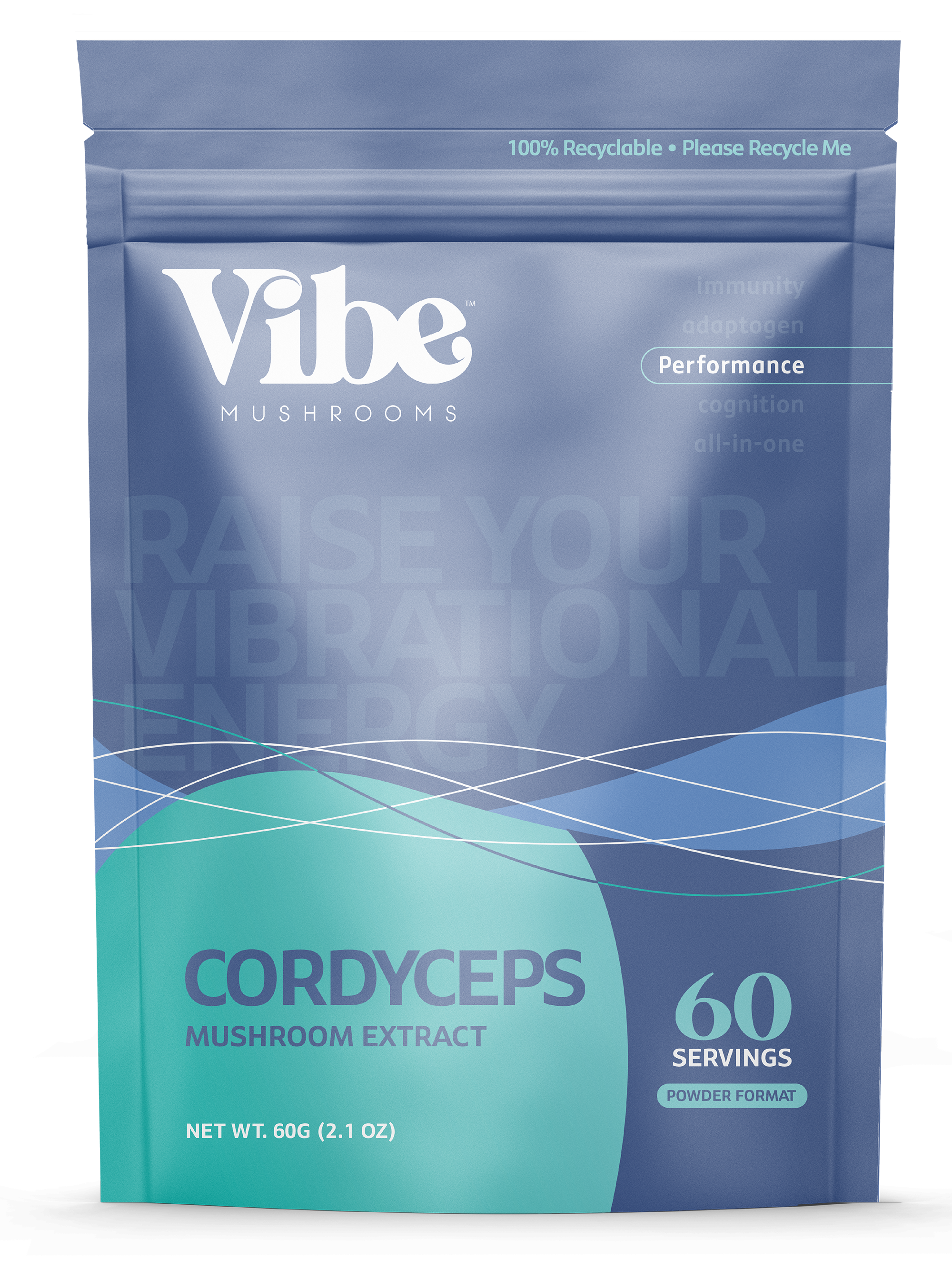 Support Benefits
Improve endurance
Treat chronic fatigue
Boost sexual function
Reduce inflammation
Liver, kidney, lungs support
Auto-immune support
Improve circulation

How to use
Powder: Take ½ teaspoon (1gram), 1-3 times a day. Add to juice, smoothie bowls, tea, coffee, or in your favourite recipes.
Capsules: Take 2 capsules (1gram), 1-3 times a day with a glass of water.
Our extracts are very powerful, so please start at the low end and incrementally increase your dose over time. Start low and go slow.

Store in a cool, dry place. Consult a medical doctor before taking this if you are pregnant, nursing, have or suspect a medical condition, or are taking medications.